If given the opportunity, I would dedicate my life to help find missing children, women, and men. Indeed, it would be heart breaking, but we need to keep our children safe and help the missing find their way home. Prince Hal, my nephew and Godson is now 3, so when I hear stories of missing children, especially toddlers, it hits me REALLY HARD.
---
GREAT NEWS! Two children that were reported missing two weeks ago have been found, and they are ALIVE!
FOUND ALIVE: Last Thursday, Briant Rodriguez was found wandering the streets of Mexicali, Mexico. He is 3-years old, and is now home with his family.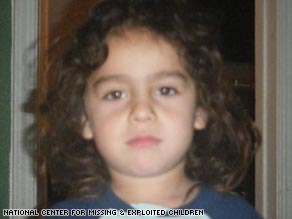 FOUND ALIVE: Thrusday, May 7, 2009 - 3-year old toddler, JOSHUA CHILDERS, spent two rainy days and nights in the mammoth Mark Twain Naitional Forest. Two days after he was reported missing, Joshua was found alive in forest by a creek.